Introduction:
Maintaining a healthy weight is a goal for many individuals, but it can often be challenging to find effective strategies to shed those extra pounds. While regular exercise and portion control play crucial roles, making small adjustments to your diet can significantly contribute to weight loss success. In this article, we will explore easy food tweaks that can aid in weight loss, allowing you to achieve your desired weight while still enjoying delicious meals.
Opt for Whole Foods:
One of the fundamental changes you can make to your diet is to prioritize whole foods. Whole foods are minimally processed and contain essential nutrients and fiber that promote satiety. Instead of reaching for packaged snacks or processed meals, incorporate more fruits, vegetables, lean proteins, and whole grains into your diet. These foods are not only lower in calories but also provide greater nutritional value, keeping you fuller for longer.
Increase Fiber Intake: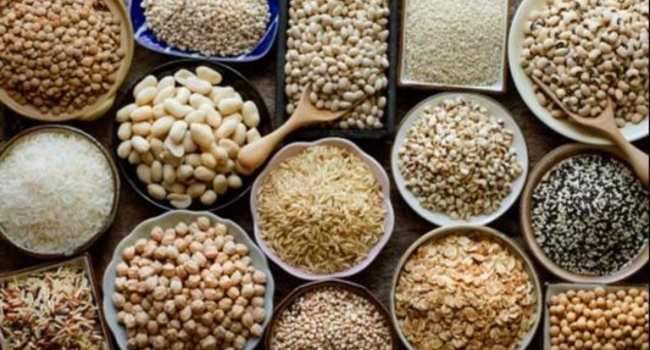 Dietary fiber is an important component of a weight loss plan as it adds bulk to your meals, promoting a feeling of fullness and reducing overall calorie intake. Foods rich in fiber are generally low in energy density, meaning you can consume a larger volume without consuming excessive calories. Incorporate fiber-rich foods like fruits, vegetables, legumes, and whole grains into your diet. You can also consider using whole grain products instead of refined grains and choose whole fruits instead of fruit juices.
Mindful Portion Control: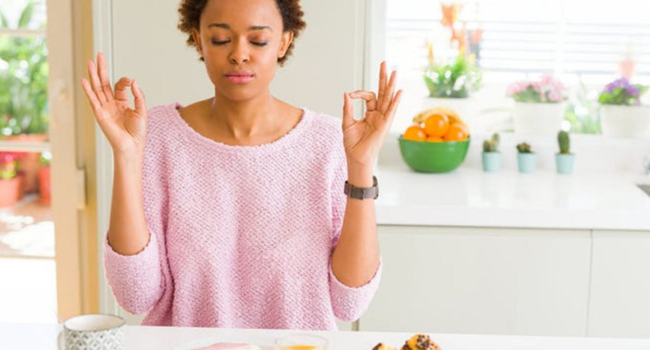 Portion control is crucial when it comes to weight management. By becoming more mindful of your portion sizes, you can prevent overeating and control your calorie intake. Use smaller plates and bowls to create the illusion of a full plate while consuming fewer calories. Additionally, practice eating slowly and savoring each bite, allowing your brain to register the feeling of fullness. This mindful approach to portion control can help you develop healthier eating habits and prevent unnecessary weight gain.
Swap Unhealthy Fats for Healthy Fats:
While it's important to reduce overall fat consumption for weight loss, not all fats are created equal. Opt for healthy fats, such as those found in avocados, nuts, seeds, and olive oil. These fats provide essential nutrients and help you feel satisfied after a meal. On the other hand, trans fats and saturated fats found in processed foods and fried items should be limited or avoided altogether. By making simple substitutions, you can still enjoy flavorful meals while promoting weight loss.
Stay Hydrated:
Drinking an adequate amount of water throughout the day is essential for overall health and weight management. Often, we confuse thirst with hunger, leading to unnecessary calorie consumption. To avoid this, make it a habit to drink a glass of water before each meal or snack. Water can help you feel fuller, reducing the likelihood of overeating. Additionally, replacing sugary beverages like soda and juice with water can significantly reduce your daily calorie intake.
Plan and Prepare Meals in Advance:
One of the main challenges when trying to lose weight is making impulsive food choices due to lack of time or planning. By dedicating a few hours each week to meal planning and preparation, you can ensure that you have healthy, portion-controlled meals readily available. Prepare meals in advance, portion them into individual containers, and refrigerate or freeze them. This way, you'll have nutritious options on hand, preventing the temptation to reach for unhealthy convenience foods.
Include Protein in Every Meal:
Protein is an essential macronutrient that aids in weight loss by increasing feelings of fullness, boosting metabolism, and preserving muscle mass. Ensure that you include a source of lean protein in every meal, such as skinless chicken, fish, tofu, legumes, or low-fat dairy products. Protein-rich foods not only help control appetite but also provide the building blocks for muscle repair and growth, which is crucial for maintaining a healthy metabolism.
Reduce Added Sugar Intake: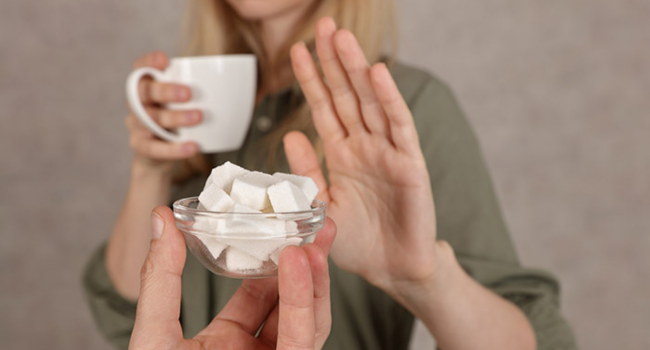 Added sugars in foods and beverages contribute to excess calorie consumption without providing any nutritional value. They can also lead to cravings and energy crashes, making weight loss efforts more challenging. Read food labels and be mindful of hidden sugars in products such as soda, flavored yogurt, and packaged snacks. Instead, satisfy your sweet tooth with naturally sweet fruits or opt for healthier alternatives like stevia or monk fruit extract.
Conclusion:
Achieving weight loss doesn't have to be an arduous task filled with strict dieting and deprivation. By implementing these easy food tweaks into your daily routine, you can make significant progress towards your weight loss goals while still enjoying delicious and satisfying meals. Opting for whole foods, increasing fiber intake, practicing portion control, and making healthier fat and sugar choices are just a few simple adjustments that can make a big difference. Remember to stay hydrated, plan and prepare meals in advance, include protein in every meal, and practice mindful eating. These strategies will not only aid in weight loss but also contribute to overall health and well-being. Embrace these easy food tweaks and embark on your journey towards a healthier, happier you.